Canada: A Land of natural beauty and highest Quality of life: 
Canada is the second largest country in the world. It is one of the most beautiful countries in the world with varied landscapes – snow capped mountains and glaciers, numerous lakes, golden fields and rich coastlines. It is abundant in natural resources and one of the most industrialized and technologically advanced nations in the world. It is a peace-loving country with a very high standard of living.
It is situated in North America and is a federation made up of ten provinces and three territories. It is bordered on the east by the Atlantic Ocean and on the west by the Pacific Ocean. Its north is sparsely inhabited due to extremely cold conditions. It shares its southern border with the United States of America. It is the world's largest unguarded border and thousands of people from both countries cross over the border each day for work, leisure and tourism purposes.  A majority of its population lives within 150 kms of the United States border.
Canada is a federation that is governed as a parliamentary democracy and a constitutional monarchy with Queen Elizabeth II as its head of state. She is represented in Canada by the Governor-General. The parliament is headed by the Prime Minister who is the leader of the ruling party. Canada has a multi-party democracy. The provinces and territories are autonomous in many respects however major portfolios such as immigration (with the exception of Quebec), defense, foreign affairs, etc. are the domain of the Federal government. It a bilingual nation with both English and French as official languages. English and French have equal status in federal courts, Parliament, and in all federal institutions. Citizens have the right, where there is sufficient demand, to receive federal government services in either English or French, and official-language minorities are guaranteed their own schools in all provinces and territories.
One of the world's highly developed countries, Canada has a diversified and stable economy that is reliant upon its abundant natural resources and upon trade—particularly with the United States, which is Canada's biggest trading partner. Due to its conservative and sensible banking system, it has been affected to a far lesser extent by the recession that has plagued the United States and many European countries in recent years. Canada is a prominent member of the G8, G20, NATO, OECD, WTO, Commomwealth, Francophonie, OAS, APEC, and UN.
Canada is an industrial nation with a highly developed science and technology sector. It is one of the world's wealthiest nations, with a high per-capita income. It is a mixed market, ranking above the U.S. on the Heritage Foundation's index of economic freedom and higher than most western European nations.
Canada's 2006 census counted a total population of 31,612,897, an increase of 5.4% since 2001. Population growth is from immigration and, to a lesser extent, natural growth.
Canada has the highest per-capita immigration rate in the world, driven by economic policy and family reunification, and is aiming for between 240,000 and 265,000 new permanent residents in 2010. Canada also accepts large numbers of refugees. New immigrants settle mostly in major urban areas like Toronto and Vancouver.
Canadian culture has been greatly influenced by immigration from all over the world. Many Canadians value multiculturalism and see Canada as being inherently multicultural. Canadians value human rights very deeply and its constitution guarantees basic human rights to each and every one of its residents. Canada is known for the quality of life and high standard of living it offers to its citizens.  No wonder it has been voted repeatedly, for several years in a row, as one of the best places in the world to live in by the United Nations.
Business Immigration to Canada:
Businesspeople and entrepreneurs who wish to immigrate to Canada have two categories open to them under which they can apply for immigration.
Immigrant Investor Venture Capital Pilot Program (Federal)
Investor & Entrepreneur Program (Quebec)
Business Immigration under PNP programs
Investor programs:
Immigrant Investor Venture Capital Pilot Program:
Canada welcomes successful business people and international investors with the skills and abilities needed to contribute to the Canadian economy and integrate into Canadian society. Investors seeking new opportunities and challenges may be eligible to apply for permanent residence in Canada under the Immigrant Investor Venture Capital (IIVC) Pilot Program. This program is designed to encourage and facilitate the admission of such people to Canada.
Who can qualify?
Personal net worth
Investors must have a personal net worth of CDN $10 million or more. The net worth must have been acquired through lawful, private sector business or investment activities. For example, these could include:
income or capital gains acquired through the ownership or management of commercial, for-profit entities
funds acquired through private sector activities, such as public equity investments or private equity placements
Note that personal net worth acquired through inheritance or in the value of applicant's primary residence does not count, as these are not considered "business or investment activities" for the purpose of this program.
Proof of personal net worth – Citizenship and Immigration Canada requires applicants whose applications can be considered for the second stage review to obtain a due diligence report at their expense from designated service providers.
The due diligence report is an independent examination and validation of the applicant's past business or investment experience, source of funds and personal net worth.
Non-guaranteed investment in a venture capital fund
The applicant must be willing and able to make an at-risk investment (non-guaranteed) of CDN $2 million in the Immigrant Investor Venture Capital (IIVC) Fund. The applicant is required to enter into an agreement with Citizenship and Immigration Canada (CIC) committing a sum of CDN $2 million to the IIVC Fund for approximately 15 years.
As with any venture capital investment, the applicant could receive proceeds over time or at the end of the investment term. Proceeds will depend on the fund's performance and will be based on its gains or losses, including expenses and fees incurred to manage it.
Language skills
The applicant must prove his/her proficiency in English or French in all four language abilities (speaking, reading, listening and writing) and must take a language test approved by CIC. The applicant must include the original language test result when applying under this program.
Education
The applicant must have completed a Canadian post-secondary degree, diploma or certificate of at least one year OR a foreign equivalent, as validated by an original Educational Credential Assessment (ECA) report from a CIC-designated organization. The ECA report must indicate that the applicant's completed foreign education credential is equal to a completed Canadian post-secondary education credential of at least one year.
Quebec Immigration Investor Program(QIIP):
Following the closure of the Federal Investor Program in June 2014, the Quebec Immigrant Investor Program remains the sole option for high net worth individuals wishing to secure permanent residence in Canada (in the province of Quebec) on the basis of a passive investment.
Who can qualify?
In order to qualify for this program as an investor, an applicant must –
– Have, alone or with an accompanying spouse, including de facto spouse, net assets of at least $1.6 million CD obtained legally. Money / assets received by inheritance or donation or gift can be included in making the total of $ 1.6 million CD in net assets. However, amounts received by donation less than six months before the date on which the application was filed are ineligible and will be excluded.
– Have management experience in:-
(i) A legal farming, commercial or industrial business, or
(ii) A legal professional business (doctor, lawyer, engineer, etc.) where the staff, excluding the investor, occupies at least the equivalent of two full-time jobs, or
(iii) An international agency or the government or one of its departments or agencies.
The applicant must have management experience for at least two years in the last five years from the day of filing the application.
Management experience is defined as the exercise, of duties related to the planning, management and control of financial resources and of human or material resources under your authority; the experience does not include experience acquired in the context of an apprenticeship, training or specialization process attested to by a diploma.
The applicant must invest $800,000 CD in a government bond for a period of five years at no interest. A loan of this investment amount can be arranged with help of a government improved bank or financial institution and the applicant will have to pay only a one-time financing fee that will include the interest amount on this loan.
The assessment of the application will also take into account other factors such as applicant's age, the nature and duration of his/her professional training and language skills.
The applicant is not required to start a business in Quebec.
 Some interesting features of the Quebec Immigration Investor Program are:
Unlike the old FIIP, the applicant does not have to manage a 'qualifying business'. Hence there is no restriction on the size and turnover of the business.
Investors are not required to start any business in Canada, there is no age limit to apply and knowledge of either of Canada's two official languages is not mandatory, but definitely desirable. However, the applicant and each of his accompanying dependents must pass medical and security clearance. No conditions are imposed on the final visa.
Investments are fully guaranteed by the Province of Quebec.
The Province of Quebec controls the investment during the 5 year lock-in period.
Under the new definition of an Investor, a senior manager of a company who has never owned a business, but whose net worth is $1.6 million CD can also qualify under this program.
A previous requirement that the investor must create his net worth by his own endeavors have been removed and has been replaced by a requirement that the net worth be legally obtained. For example, a senior manager who meets the business experience requirements and has received a big fortune from his family's estate is eligible to apply for immigration to Canada under the investor program.
Spousal assets can also be included when calculating the net worth.
Processing of the visa application:
If the applicant decides to apply for immigration to Canada under the QIIP, he has to prepare his net worth (all assets less liabilities) statements.
Send all required information to our office in India or Canada either by post, fax or e-mail.
We will make an initial assessment of the application and inform the applicant whether he qualifies for the QIIP or not.
If the applicant qualifies and wishes to go ahead with the application, we will provide the applicant with a list of documents and application forms to be signed by him after receiving a retainer.
Once we receive all the necessary documentation, we will prepare the application in accordance with government regulations and send it to one of our associated government approved bank/financial institution for final approval (since it is responsible for sanctioning the loan for the investment amount). After approval from the bank, the application will be sent to the appropriate visa office outside Canada.
Once the application is received by the visa office a file number will be assigned to the applicant.
The applicant will then be called for a selection interview at the visa office.
Our office will provide the applicant with the necessary interview preparation material. If the applicant wishes, a lawyer from our firm can also remain present in person at the time of the interview. In such case the applicant will be prepared for the interview in person.
After a successful interview, the applicant will be requested to invest the investment amount within a stipulated period of time. Once the amount is received by Immigration Quebec, they will issue a Selection Certificate (CSQ) to the applicant and his dependents.
The applicant then has to apply to the Federal Government of Canada for medical and security clearance and issuance of final visa. A completely new application, along with all supporting documents, has to be submitted to the Canadian visa office in or nearest to the applicant's country of residence to obtain permanent residence visa.
Benefits of Quebec Immigrant Investor Program
Immigrate with spouse and children.
Free medical care for all and free school education for children up to grade 12.
No visitor visa required to visit the USA once you become a Canadian citizen.
Sponsor your parents and other family members.
Visit your home country as and when you wish.
Apply for citizenship after three years of your arrival in Quebec.
Once you are a Canadian citizen, you can expand your business in the USA under the NAFTA agreement.
Under the investor program, there is no need to start a business in Quebec.
Short processing time.
High quality of life in a vibrant and multi-cultural society and low crime rate.
Access to the huge North American market.
Visa free countries for Canadian citizens:
Canadian passport is a document well respected throughout the world and permits its holders to travel freely to many countries around the world without the need to apply for a visa. A Canadian passport is a very valuable piece of identity issued to Canadian citizens by Passport Canada.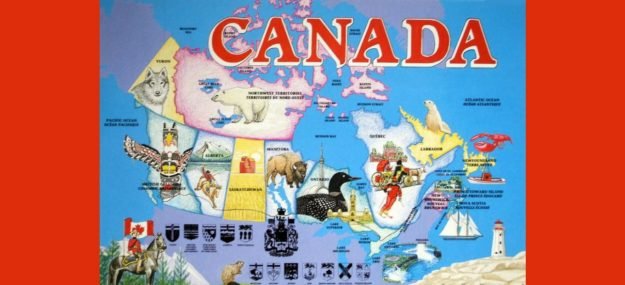 3. Canada Provincial Nominee Program – PNP – Business Immigration Program:
Canada Business Immigration programs – under Provincial Nominee Business Immigration Program  (PNP) – 10 options to choose from!!!
Canada is pioneer in Business Immigration program and always remained forefront in coming up with new programs and options to attract the entrepreneur from all over the world.
Due to businessmens' attraction to set up business in major city of Canada such as Toronto, Montreal and Vancouver, federal government of Canada has signed up agreement with various provincial governments, which has developed their own Business Immigration programs for SMEs and also for farmers in some provinces.  This has allowed businessmen to choose from 10 business Immigration programs of Canada knows as PNP Entrepreneur business immigration programs.
Here are in general requirement range:
The investor must have assets in the amount of CD$ 400,000 to $ 800,000;
Two to three years of Business Experience as an owner or Senior executive of a company.
A business exploratory trip to Canada for 2-3 weeks and
A detail business plan with complete understanding of the viability and legality of the business to be started in Canada
Job creation for 2-3 people for local Canadian citizen or permanent residence.
The businessmen are allowed to open new business, purchase an existing business or make a partnership with local businesses.
If businessman has not taken his business exploratory trip and met government departments, professionals, business association, business counter parts and find out about the rules and regulation for operation of business, find data for his business and make a detail business plan, we believe officer will not be satisfied that you are a serious businessman and your application is not likely to receive favourable assessment.
Please note that amount and requirement shown are minimum as a guide only. If businessman does not show his commitment to start and operate the business himself he will have difficulty to get his application approved.
To see the comparison of all the Canada PNP business immigration  program and for more information please contact Law office of Prashant Ajmera & Associates by email: prashant@ajmeralaw.com   
Or to Download click here
NOTE:
To maintain your PR, you need to stay for 2 years within a block of 5 years in Canada.
To receive citizenship, you need to stay for a period of 3 years in a block of 4 years in Canada.
Once they become landed immigrants, each family member needs to maintain his/her PR status.
For more updated information you can look at following official web site of the government of Canada:
Please visit Government of Canada official page for latest updates 
Please visit Quebec Government page for latest updates on Business immigration Program
Please Visit Provincial Government sites for latest updates on Business Immigration Program